Our goal at Bellevue Wellness Dental is to provide the warmest, most peaceful environment possible for comprehensive oral healthcare. Medical and dental health issues can provide a great deal of anxiety as it is and we strive to provide excellent service, employ painfree techniques and make these issues as minimal as possible. We would be delighted for you to try us out to see if you want to join our growing family.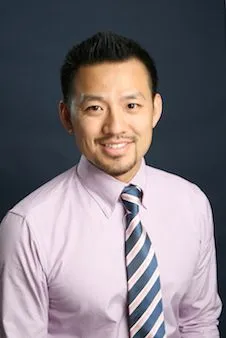 About Dr. Stanford Chen, DDS, FICOI, MIADI:
I was born and raised a Huskies, Mariners, Sonics and Seahawks fan across the water in Seattle. Growing up in the Northwest I grew fond of the great outdoors and enjoy camping, hiking, basketball, ping-pong, snowboarding and raising my two dogs, Wookiee and Kongsoon with my loving wife. I received my doctorate from New York University College of Dentistry and my bachelor's degree in biology from UC Berkeley. My love for dentistry led me to participate in being an annual provider for the United Way's Community Resource Exchange dental mobile van for the homeless population, Smiling Faces Going Places (a dental van providing dentistry to underprivileged children), Oral cancer walk fundraisers raising awareness and doing screenings for oral cancer, community dental clinic volunteer in the Tenderloin district of San Francisco and providing services to the community in various King County Public Health Dental Clinics around the region. Prior to returning to the great Northwest I had the opportunity to treat the needs and desires of my patients in Palm Desert, CA doing significant smile makeovers and smile reconstructions.
One of the areas that I love are treating those patients with dental fears. Having received professional training, specifically in sedation (D.O.C.S. certification), I am able to confidently give these anxious patients excellent oral care in a calming safe environment. I also love gadgets as dental science is advancing all the time which allows me to employ the newest technology and techniques to provide the most up-to-date care for my patients. Advancements in the dental field is one of my interests including consulting for the University of Washington research team for a new dental technology. I am versed in many phases of dentistry including certifications in MIT (minimally invasive technique) soft and hard tissue grafting, tissue laser dentistry (by the World Laser Institute and Academy of Laser Dentistry), modern Orthodontics (AOS lifetime member), gummy smile treatment, oral surgery, Invisalign Preferred Provider, botox facial therapy, dental implants and sleep apnea treatment (American Sleep Dentistry). I have a penchant for continuous learning and am constantly going to advanced courses to better my dental treatment. I have been awarded as an implantologist Fellow by the International Congress of Oral Implantologists and also was awarded Fellow and Master by International Academy of Dental Implants. Most importantly, I believe in giving ethical and honest treatment to all of my patients.
Education/Achievements:
Garfield High School
UC Berkeley, Biology
New York University College of Dentistry
Fellow, International Congress of Oral Implantologists
Fellow, International Academy of Dental Implants
Master, International Academy of Dental Implants
American Orthondontic Society Lifetime
DOCS Certified Moderate Sedation
Invisalign Preferred Provider
Seattle Met Top Dentist
World Laser Institute Certification
Academy of Laser Dentistry Certification
Botox/Dermafillers by Straightwire and AMET
Sleep Apnea Cert by American Sleep Dentistry
Top 40 under 40 Innovative Dentists by Incisal Edge
One of our patients sharing her experience at BWD:
(Thanks Nicole for sharing your experience!)